25 Questions you MUST ask your Doctor before Beginning Chemotherapy
If you've been diagnosed with cancer, it's important to question your oncologist.
But many people who have just been told they have cancer, don't know which questions to ask.
And because of this, many patients are scared into treatments without knowing the damage these treatments can cause and many times, without even knowing they have a choice in the matter.
The standard treatments for cancer are chemotherapy, radiation, and surgery. But all of these cause damage to the body.
Chemotherapy alone causes massive amounts of damage to the body including: hair loss, vomiting, heart problems, lung problems, mouth sores, loss of appetite, skin changes, fatigue, premature aging, infertility, and much more.
You can learn about the side effects chemotherapy causes by reading these:
How Chemotherapy Damages Your Body: Physical Changes (Part 1)
How Chemotherapy Damages Your Body: Internal Damage (Part 2)
Hearing that you have cancer can be very frightening. And because of that, many cancer patients are scared into agreeing to do a treatment without knowing everything about it.
So I created this list. And hopefully these 25 questions you must ask your doctor before beginning chemotherapy will help clear up any confusion about treatment.
At the bottom of this article is a picture you can click on to access a PDF file of these questions. Printing out the PDF will allow you to easily take these questions with you to your doctor's office.
25 Questions you MUST ask your Doctor before Beginning Chemotherapy
1) What do you believe caused my cancer – genetics, diet, stress, or a combination of these?
2) What treatment do you think I should do?
3) If you had my type of cancer, would you do this treatment? Would you have your wife or children do this treatment if they had the same type of cancer?
4) What are the side effects that this treatment will cause?
If they only list a few, you can read about the side effects from chemo here and from radiation therapy here. To read about side effects from surgery for cancer, click here.
5) How old are the chemotherapy drugs you are recommending?
6) What are the chances these drugs will "cure" me?
7) Can I take supplements during treatment?
They will most likely say no, but do your own research. Curcumin (or turmeric) as well as many other supplements, have been found to be completely safe to use during chemotherapy and can actually boost the efficacy of treatments.
But keep in mind that oncologists don't receive a lot of education on natural supplements, so do your own research and work with a nutritionist
8) Can I exercise during treatment?
The answer should be yes, read these articles for more information:
The Best Ways for Cancer Patients to Build Muscle
9 Perfect Yoga Poses for Someone with Cancer
Exercising with Resistance Bands when you have Cancer
9) What should I be eating?

10) What shouldn't I be eating?
If your oncologist tells you it doesn't matter what you eat as long as you get enough calories….please read this: The WORST Advice I've Ever Heard an Oncologist Give.
11) What is the best anti-cancer diet?
12) Is there a nutritionist who will work with me during my cancer treatment?
13) Do I have other options besides chemotherapy, radiation therapy, and/or surgery?
14) Are the drugs you're recommending carcinogens (cause cancer)? If they say no, check this list.
15) How will you protect my healthy cells while the treatment is killing my cancer cells? How can we support my immune system?
Chemotherapy damages and kills both cancer cells and healthy cells. It's important to detox and eat healthy if you decide to do conventional cancer treatments.
16) Do you have copies of the "Material Safety Data Sheets" on all the drugs you're recommending? I'd like to review them.
17) Does chemotherapy kill cancer stem cells?
(Hint: the answer is no)
18) How many patients, who had the same type of cancer, have you permanently cured?
19) Is it true that you make a profit on the chemotherapy drugs you will be prescribing to me? And that some chemo drugs have a higher profit margin than others?
20) What will be the total cost of my treatment? And based on that, since you receive a commission as we just discussed, how much will be your profit, if you don't mind my asking?
21) Is it true that cancer cells become resistant to chemotherapy drugs? What do you suggest we do if that were to happen?
22) Can you order the Oncostat Plus chemsensitivity test? I'd like to see which drugs my cancer will respond to before starting anything.
The Oncostat Plus chemosensitivity test, "also referred to simply as the "Greek Test," uses a blood sample to detect what are known as circulating tumor cells (CTCs) as well as cancer stem cells (CSCs). Both CTCs and CSCs are thought to be responsible for most of the cancer spread within the body. By detecting these cancer cells in the blood, a profile for each patient's specific cancer cell types can be generated. These CTCs and CSCs are then tested against over 50 common chemotherapy drugs as well as approximately 50 natural substances to see which ones show the greatest potential effect on the circulating tumor cells and cancer stem cells." [1]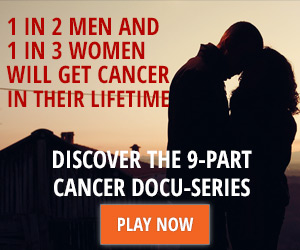 23) (If you smoke) Does smoking during chemotherapy matter?
(Hint: the answer is yes; click here to read about smoking while on chemotherapy.)
24) I need some time to think about all this information before I give an answer on my treatment, can I get a week or two?
25) How do you feel about using natural alternatives?
Similar Articles:
10 Powerful Juicing Recipes that Fight Cancer
Can the Sun help Prevent and Fight Cancer?
Ginger: A Natural Cancer Fighter
Bible Verses to Encourage Someone Diagnosed with Cancer
10 Important Tips for Someone with Cancer
Garlic, a Natural Way to Prevent and Fight Cancer
Should you Question your Oncologist?
6 Cancer Fighting Snacks & WHY they fight cancer
5 Healthy Smoothies for Someone with Cancer
Sources & References:
https://drstegall.com/testing/oncostat-plusgreek-test/  [1]