Damage and Side Effects of Surgery for Prostate and Testicular Cancer
Surgery in general comes with its own risks. And while surgery most certainly has its place in medicine, and in cancer treatment, it's important to understand the damage and side effects of surgery for both prostate and testicular cancer, before agreeing to do it.
As I've stated in similar articles, this information isn't presented in order to tell you not to get surgery or that surgery has no place in cancer treatment.
This article has one purpose: to give you the facts so you can make an educated decision about your cancer treatment.
Unfortunately, there are so many cancer patients who are scared into using conventional treatments (chemotherapy, radiation, and surgery) without knowing the full short-term and long-term consequences.
If you are given a cancer diagnosis, it's so important to question your oncologist and do your own research.
You should be able to make a decision about your own cancer treatment without being scared or pressured into anything by a doctor or family members.
This goes whether you choose to heal your body naturally, use chemo, radiation, and/or surgery, or use both natural and conventional treatments.
Prostate Cancer
Surgery for prostate cancer is called a radical prostatectomy. With this type of surgery, the surgeon removes the entire prostate gland as well as some of the surrounding tissue and the seminal vesicles.
A radical prostatectomy can be done in a couple different ways: open approaches or laparoscopic approaches.
Open Approaches to Radical Prostatectomy:
1) Radical Retropubic Prostatectomy – In this operation, the surgeon will make an incision in your lower abdomen, from the belly button down to the pubic bone.
2) Radical Perineal Prostatectomy – For this, the surgeon will make the incision in the skin between the anus and scrotum (the perineum). This approach, however, is not used as often because the nearby lymph nodes can't be removed and it's more likely to lead to erection difficulties.
Laparoscopic Approaches to Radical Prostatectomy:
1) Laparoscopic Radical Prostatectomy – For this type of surgery, the surgeon will insert long instruments through a few small incisions in order to remove the prostate. One of the instruments used has a small video camera on the end. This device lets the surgeon see inside the abdomen. Laparoscopic radical prostatectomy also has some advantages over open radical prostatectomy. Advantages generally include less blood loss and pain, shorter hospital stays (usually no more than a day), and in some cases, faster recovery time.
2) Robotic-Assisted Laparoscopic Radical Prostatectomy – This type of operation, also known as robotic prostatectomy, is done using a robotic interface (called the da Vinci system). What this entails, is the surgeon sits at a control panel in the operating room and moves robotic arms to operate on you through several small incisions in your abdomen.
Damage and Side Effects from Prostate Cancer Surgery:
* Urinary Incontinence
Urinary incontinence is when you aren't able to control your urine or have leakage or dribbling that you can't control.
* Damage to nearby Intestines
If damage is caused to the nearby intestines, it could lead to infections in the abdomen which might require more surgery to correct. Keep in mind that injuries to the intestines are less common with the open approach than with the laparoscopic and robotic surgeries.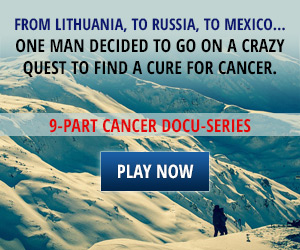 * Erectile Dysfunction
All men can expect a decrease in their ability to have an erection. However, the younger you are, the higher the chance that you'll be able to still have an erection. But the ability to have an erection at all after surgery will depend on your age, your ability to get an erection before the operation, and whether the nerves that run on either side of the prostate are removed.
* Loss of Fertility
According to the American Cancer Society, radical prostatectomy cuts the vas deferens (the pathways between the testicles and the urethra). So "your testicles will still make sperm, but they can't leave the body as a part of the ejaculate. This means that a man can no longer father a child. Often, this is not an issue, as men with prostate cancer tend to be older. But if it is a concern for you, you might want to ask your doctor about "banking" your sperm before the operation." [1]
* Damage to nearby Organs
* Infections at the Surgery Incision Site
* Negative reactions to the Anesthesia
* Excessive Bleeding
* Blood Clots in the Lungs or Legs
Possible side effect of anesthesia include: nausea, vomiting, sore throat, confusion, muscle aches, itching, chills, headache, and difficulty urinating.
* Changes in Orgasm
Cancer.org states, "After surgery, the sensation of orgasm should still be pleasurable, but there is no ejaculation of semen – the orgasm is "dry." This is because the glands that made most of the fluid for semen (the seminal vesicles and prostate) were removed during the prostatectomy, and the pathways used by sperm (the vas deferens) were cut. In some men, orgasm becomes less intense or goes away completely. Less often, men report pain with orgasm." [1]
* Lymphedema
Lymphedema, although rare, is a possible complication of removing many of the lymph nodes around the prostate. When lymph nodes are removed, over time fluid can collect in the legs or genital region; this can cause swelling and pain. Although lymphedema can usually be treated with physical therapy, it may never completely go away.
* Inguinal Hernia
Prostate surgery increases a man's risk of developing an inguinal (groin) hernia in the future.
* Death (Extremely Rare)
Death from prostate cancer surgery is thankfully extremely rare. Your risk of death largely depends on your age, overall health, and the skill of your surgical team.
Testicular Cancer
Generally, surgery is the first course of action when a man is diagnosed with testicular cancer. As with most cancers, there are different types of surgery that can be done.
1) Radical Inguinal Orchiectomy – Surgery to remove the testicle with the cancer. "This operation is done through an incision in the groin along the beltline. During the surgery, the entire testicle and most of the spermatic cord are removed. The spermatic cord contains the blood supply to the testicle as well as the channel through which sperm travel from the testicle toward the penis." [2] This type of surgery is used to diagnose as well as treat both early-stage and later-stage seminomas and non-seminomas.
2) Retroperitoneal Lymph Node Dissection (RPLND) – This surgery is done to remove the retroperitoneal lymph nodes at the back of the abdomen. "RPLND is usually performed as an open operation with an incision down the middle of the abdomen. RPLND is a complex surgery requiring experience and skill in order to remove all of the appropriate lymph nodes and to minimize the side effects of the operation. So RPLND should only be done by a surgeon who is highly experienced with this operation." [2]

Damage and Side Effects from Testicular Cancer Surgery:
* Infertility
If both testicles are removed, you'll be infertile. However, if only one is removed, you can still father a child as the other testicle makes up for the missing one by producing more testosterone and sperm.
* No Testosterone Production
This only applies if both testicles are removed. If this is the case, you'll need testosterone replacement therapy to be able to have an erection and maintain your sex drive.
* Bowel Obstruction
* Decreased Sex Drive
* Inability to achieve a normal erection
* Infections at Surgery Site
* Fatigue
* Hot Flashes
* Loss of Muscle and Bone Mass over time
* Nerve Damage
Nerve damage is a higher probability if you have surgery to remove the lymph glands at the back of your abdomen (RPLND). This nerve damage caused from the surgery can also cause you to not be able to father a child.  "This is because the operation can damage nerves that control the release of sperm from your penis (ejaculation). The sperm go backwards into the bladder, instead of forwards out of your penis. This is called retrograde ejaculation. You can still get an erection and have an orgasm. But the orgasm will be dry because you will not produce any semen." [3]

Surgery alone comes with side effects and sometimes damage to the body. Each type of surgery also presents its own set of side effects.
This information isn't meant to scare or worry you. It's meant to educate you so you are able to make a well-informed decision on your cancer treatment.
Before you agree to something, you need to know all the risks involved and so often, cancer patients don't know all the risks that go along with chemotherapy, radiation, and surgery. For more information on these topics, click here.
And click here to see men who naturally cured their prostate and testicular cancer, including Jeffery who used information in this book, The Hallelujah Diet, to help him.
Sources:
http://www.cancer.org/cancer/prostatecancer/detailedguide/prostate-cancer-treating-surgery  [1] https://www.asahq.org/whensecondscount/patients%20home/preparing%20for%20surgery/effects%20of%20anesthesia
http://www.cancer.net/cancer-types/testicular-cancer/treatment-options  [2] http://www.cancerresearchuk.org/about-cancer/type/testicular-cancer/treatment/surgery/testicular-cancer-surgery-side-effects   [3]