The Best Ways for Cancer Patients to Build Muscle
It is extremely important for those people who have been given a cancer diagnosis to keep their muscle mass.
Keeping their body strong will help their journey back to health and will help them feel better. However, maintaining and building muscle can also be difficult.
Below are some of the best ways to make obtaining and building muscle mass obtainable.
Have you or someone you love been given a cancer diagnosis? It's hard to know what decisions to make after that: pursue a natural path to health or do chemotherapy, how finances will affect things, where to get answers to your questions and help with treatment….
During my parents' cancer journey, I spent hours upon hours researching ways to help them, the best foods for them to eat, foods that fight cancer, ways to help the side effects of chemotherapy, etc.
It tore at my heart when I saw them start to lose weight. I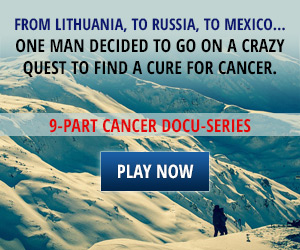 saw how important it was to try to keep the muscle already there and also looked for ways to help them build the lost muscle back.

Please share your story or ask a question, also please feel free to send me a message. One thing I've learned is Don't Give Up!
"So do not fear, for I am with you; do not be dismayed, for I am your God. I will strengthen you and help you; I will uphold you with my righteous right hand." Isaiah 41:10 NIV
Muscle and fat loss can be due to different things during someone's cancer treatment. If chemotherapy is used, changes in taste, mouth sores, nausea, and loss of appetite are normal side effects. A person would not be so eager to eat as much if they were experiencing these side effects.
During advanced stages of cancer, cachexia (more precisely, cancer anorexia-cachexia syndrome) may develop where muscle and fat are lost.
So what can you do to help yourself or your loved one maintain and build muscle?
Omega 3:
Numerous studies have shown that Omega 3 will help cancer patients maintain and even regain muscle mass. Fish and krill oil are safe with virtually no side effects, so this is an easy one to try.
Dr. Mercola advises cancer patients to use krill oil, instead of fish oil, as it is a better source of omega 3 fatty acids. You can read his article with a wealth of information on krill oil here.
To give you an idea of the difference between fish and krill oil, Dr. Mercola writes in his article Omega 3 Builds Muscle Mass in Cancer Patients, "Unfortunately, fish supplies around the world are found more contaminated every year as increasing numbers of fish test positive for mercury, PCBs, toxic metals like lead and arsenic, and radioactive substances like strontium.
If you have cancer, the LAST thing you want to do is place additional stress on your body by taking in toxic heavy metals. Your safest and most cost effective choice for bumping up your omega-3 fatty acids is taking a high-quality Antarctic krill oil. Krill oil is superior to fish oil because it contains phospholipids, a very powerful antioxidant called astaxanthin, and omega-3s bonded together in a way that keeps them safe from oxidation and easily absorbed by your body. Krill oil is 48 times more potent than fish oil."
However, I recommend you consult your nutritionist before beginning to take krill oil. Because krill oil is a superior source of EPA and DHA, taking too high a dose can cause blood thinning.
You can buy Antarctic Krill Oil here:
Exercise:
It is a known fact that exercise helps you keep muscle mass (and lift your mood – BONUS!). During cancer treatments, (especially with the side effects of chemotherapy) it can be hard to find energy and the motivation to exercise; but it's so important! Please try to do a little exercise each day!
If you are providing care, love, and support to someone with cancer, you can encourage them by exercising with them. Easy ways to do this are:
Only do what you can, don't exhaust yourself. Your body needs energy to fight the cancer but your muscles need some help too. It's all about balance.

Protein Shakes:
Most nutritionists and oncologists will recommend protein shakes. Some hospitals and cancer centers have their own brand they use.
If you are at home or are using natural treatments, I recommend Odwalla Protein Shakes. Odwalla makes several flavors: chocolate, vanilla, blueberry, strawberry, chai vanilla, mango, tropical (original), and vanilla al'mondo. My favorites are chocolate and strawberry. They have about 50% DV protein and between 300-400 calories, which is also a good way to get some extra calories.
Another good part about the Odwalla protein drinks is they use no GMO ingredients and are gluten free!
You can look at all their products and the ingredients in their drinks on their website. Please check with your nutritionist or doctor before eating or drinking something daily that is new to your diet if you have cancer. Your doctor or nutritionist may have another suggestion that works better with your treatment.
Stay away from sugar:
Some oncologists will tell patients after a cancer diagnosis that is doesn't matter what they eat. I'm sorry but this is simply not true. This is why it's important to question your oncologist.
I realize doctors don't take many "nutrition and cancer" classes during medical school.
But in all honesty, if a doctor tells you that it doesn't matter what you eat, you need to find a new doctor or at least get a great nutritionist to work with you or your loved one during their cancer journey.
The cells in our body feed on sugar, so when you have cancer, those are not the best cells to feed.
Basically when we consume too much sugar, our bodies produce excessive amounts of insulin. Insulin encourages cells to grow, which of course is fine for healthy cells…. Not so much for cancerous cells.
For some healthy but sweet-tasting options, homemade smoothies and the Odwalla protein shakes mentioned above are good choices.
If you're interested in some easy to make, delicious, and HEALTHY smoothie ideas look at my post, 5 Healthy Smoothies for Someone with Cancer. 
Here are a few links to studies and websites where you can read more on the link between sugar and cancer:
Increase calories:
Ahhh calories… There is such a black cloud around this word it seems, like it's something to be avoided. If you are a cancer patient though, don't avoid calories!
Cancer takes a toll on the body and your body needs the energy it gets from food. After all, that's exactly what calories are, energy from food.
Eating large meals can be difficult with the side effects from chemotherapy. Most people with cancer find it easier to eat small meals and snacks throughout the day.
To increase the fat and muscle gain from your food, eat high calorie and high protein meals.
Also, try not to drink heavy shakes or juices with meals as this will fill you up quicker-the calories in them is great though, so drink them when you're not eating!
Below are some suggestions from the Dana-Farber Cancer Institute for things that can be added to your food or you can eat for quick high calorie snack:
Nuts and seeds are healthy ingredients that can be incorporated into to baked goods, breads, cereals, pancakes, salads, ice cream or yogurts. Try adding walnuts, almonds, peanuts, pistachios, etc. (1/4 cup serving = 170 calories)
Natural nut butters, such as peanut butter or almond butter, spread on whole grain bread or eaten it with bananas or apples are healthy snack option. (2 tablespoons = 190 calories)
Trail mix, granola bars, or dried fruits such as cranberries or raisins, are calorie-dense foods that can be eaten as snacks or added to cereals and yogurts. (1/4 cup serving = 120 calories)
Eggs can be a simple meal or try to add chopped hardboiled eggs to salads, dressings, and casseroles, or beat eggs into sauces, custards, and baked goods. (1 large egg = 90 calories)
Beans are calorie-dense foods that can be incorporated into soups, salads, or entrees.
Soft cheese, bean spreads or hummus are healthy and high calorie foods to try with vegetables. (1 ounce or 1/8 cup cheese = 100 calories; 1/4 cup hummus/bean spread = 100 calories)
Avocadoes are healthy nutrient and calorie-dense fruit that can be added to sandwiches, dips or smoothies.
Olive oil can be a great calorie boost containing essential fatty acids that your body needs. It can be mixed into sauces, used for stir-frying vegetables, used as salad dressing, and added to yogurt frappes. (1 tablespoon = 120 calories)
Related Articles:
Should you Question your Oncologist?
How Chemotherapy Damages Your Body: Physical Changes
How Chemotherapy Damages Your Body: Internal Damage
Curcumin and its Amazing Cancer Fighting Properties
Is Your Chemo Actually Causing Cancer?
The Worst Advice I've Ever Heard an Oncologist Give
If you want more encouragement, extra tips on fitness & health, and notification when there are new posts, all for FREE, subscribe today! You can also follow me on Pinterest, Google+ and Facebook.
Sources:
http://www.dana-farber.org/Health-Library/Weight-Gain-and-Muscle-Mass.aspx
http://www.odwalla.com/products/proteins/
http://articles.mercola.com/sites/articles/archive/2010/11/23/astaxanthin-the-eye-antioxidant-550-times-more-powerful-than-vitamin-e.aspx
http://articles.mercola.com/sites/articles/archive/2011/03/24/omega3-builds-muscle-mass-in-cancer-patients.aspx
http://articles.mercola.com/sites/articles/archive/2008/08/14/is-krill-oil-48-times-better-than-fish-oil.aspx