Bible Verses to Encourage Someone Diagnosed with Cancer
Being diagnosed with cancer is extremely stressful. I remember being in the hospital with my dad when he was diagnosed with Multiple Myeloma.
I remember just crying and breaking down. I remember the fear in my dad's eyes. It was a really hard day. And I image most people who have just been diagnosed with cancer feel the same way.
Hopefully, in a situation like that, you, or your loved one with cancer have asked God for help and guidance.
One way to find comfort for you or your loved one is by remembering that God is with us and loves us. And one of the best ways remember that is with some Bible verses.
Here are some Bible verses I provided both my mom and dad with when they were diagnosed with cancer.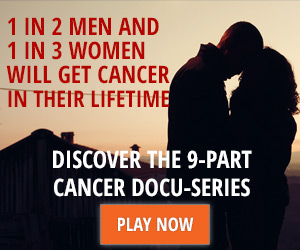 For I am convinced that neither death nor life, neither angels nor demons, neither the present nor the future, nor any powers, neither height nor depth, nor anything else in all creation, will be able to separate us from the love of God that is in Christ Jesus our Lord.
– Romans 8:38-39
Come to me, all you who are weary and burdened, and I will give you rest. Take my yoke upon you and learn from me, for I am gentle and humble in heart, and you will find rest for your souls.
– Matthew 11:28-29
Even though I walk through the darkest valley, I will fear no evil, for you are with me; your rod and your staff, they comfort me. You prepare a table before me in the presence of my enemies. You anoint my head with oil; my cup overflows. Surely your goodness and love will follow me all the days of my life, and I will dwell in the house of the Lord forever.
– Psalm 23:4-6
Be strong and courageous. Do not be afraid or terrified because of them, for the Lord your God goes with you; he will never leave you nor forsake you.
– Deuteronomy 31:6
Therefore I tell you, do not worry about your life, what you will eat or drink; or about your body, what you will wear. Is not life more than food and the body more than clothes? Look at the birds of the air; they do not sow or reap or store away in barns, and yet your heavenly Father feeds them. Are you not much more valuable than they? Can any one of you by worrying add a single hour to your life? And why do you worry about clothes? See how the flowers of the field grow. They do not labor or spin. Yet I tell you that not even Solomon in all his splendor was dressed like one of these. If that is how God clothes the grass of the field, which is here today and tomorrow is thrown into the fire, will he not much more clothe you—you of little faith? So do not worry, saying, 'What shall we eat?' or 'What shall we drink?' or 'What shall we wear?' For the pagans run after all these things, and your heavenly Father knows that you need them. But seek first his kingdom and his righteousness, and all these things will be given to you as well. Therefore do not worry about tomorrow, for tomorrow will worry about itself. Each day has enough trouble of its own.
– Matthew 6:25-34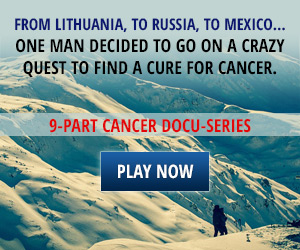 So do not fear, for I am with you; do not be dismayed, for I am your God. I will strengthen you and help you; I will uphold you with my righteous right hand.
– Isaiah 41:10
For God so loved the world that he gave his one and only Son, that whoever believes in him shall not perish but have eternal life. For God did not send his Son into the world to condemn the world, but to save the world through him. Whoever believes in him is not condemned, but whoever does not believe stands condemned already because they have not believed in the name of God's one and only Son.
– John 3:16-18
Have I not commanded you? Be strong and courageous. Do not be frightened, and do not be dismayed, for the Lord your God is with you wherever you go.
– Joshua 1:9
The Lord himself goes before you and will be with you; he will never leave you nor forsake you. Do not be afraid; do not be discouraged.
– Deuteronomy 31:8
I pray these Bible verses will encourage you, support you, and remind you that God is for you and your loved ones.
Below, I've compiled 4 of these Bible verses so you can easily save them or share them with your loved one.
To print: click on the image and then right click and select 'Save to computer' or 'Save image as'. That way you'll be able to access it on your computer anytime and can print from there. You can also pin it to your Pinterest board by hovering over the image and select the pin icon that will appear in the upper left corner. I pray these Bible verses will help someone who needs them.
And if you'd like to get exclusive health tips and access to frequent giveaways, subscribe to the weekly Health.Faith.Strength newsletter!
Related Articles:
How to Help Someone you Love who is Hurting
Dear Depression, God is Bigger!
Damage and Side Effects of Radiation Therapy 
Is Your Chemotherapy Actually Causing Cancer?
Should You Question Your Oncologist?
How Chemotherapy Damages Your Body: Physical Changes
How Chemotherapy Damages Your Body: Internal Damage
Ginger: A Natural Cancer Fighter
Garlic, a Natural Way to Prevent and Fight Cancer