Brain Cancer Surgery: Damage and Side-Effects
The goal of brain cancer surgery is to locate the cancerous tissue and remove as much of it as possible. Another reason for surgery is to understand more about the cancer.
Normal treatment for brain cancer is chemotherapy, radiation therapy, and/or surgery. Unfortunately, even though many studies have confirmed the health benefits of using food, herbs, oils, nutrients, vitamins, etc., alone for cancer treatment as well as alongside conventional treatments, their benefits are almost always overlooked by the medical community (as they can't be patented).
Many oncologists tell their patients that it doesn't matter what they eat and that natural alternatives will interfere with the conventional treatment. However, many things, such as the use of curcumin – which kills cancer cells – has been proven safe to use along with chemotherapy and radiation therapy.
Please do your own research and question your oncologist. And find an experienced nutritionist who can work with you. Natural alternatives have amazing cancer-fighting properties so it's worth doing your own research on. You can click these links to read about garlic, ginger, curcumin, and juicing.
Now, I'm not saying chemo, radiation, and surgery don't have a
place or purpose, but it's important to know all the risks and side-effects from those options and to be educated on better alternatives which you can read about here.
Also, you can read about people who cured their brain cancer naturally by clicking here.
While surgery is often pushed on patients, and may not always be necessary, there are times when surgery is unavoidable. Surgery can help to restore lost neurological function as well as relieve pressure inside the skull. Brain cancer surgery can also help to relieve seizures caused by the tumor.
Here are the main types of surgery for brain cancer:
* Biopsy – The goal of a biopsy is to remove a small sample of the brain tumor which is then examined to know more about the cancer and tumor. Usually the biopsy is performed at the same time as the surgery to remove the brain tumor (open biopsy). However, they can be done separately in specific cases.
* Craniotomy – Craniotomy is the surgical removal of a portion of the skull. Removing part of the skull will allow the neurosurgeon to find the tumor as well as remove as much of it as possible. There are several subtypes: extended bifrontal craniotomy, "eyebrow" craniotomy (supra-orbital craniotomy), "keyhole" craniotomy (retro-sigmoid craniotomy), orbitozygomatic craniotomy, and translabyrinthine craniotomy.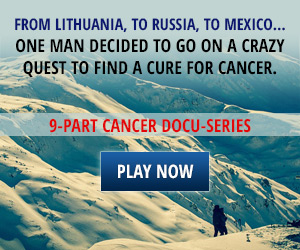 * MRI-guided Laser Ablation – This surgery "uses lasers to target and destroy the tumor. The procedure can help surgeons address the most serious brain tumors, including glioblastoma multiforme (GBM) and brain tumors that are located close to sensitive structures in the brain, making them hard to access through traditional open surgery (craniotomy). MRI-guided laser ablation can reduce pain after surgery and shorten recovery time compared to that associated with craniotomy." [1]
* Laser Interstitial Thermal Therapy (LITT) – This is a minimally invasive means of ablating tissue using heat.
* Neuroendoscopy – In this type of surgery, the neurosurgeon will remove the tumor through small holes in the skull or through the nose or mouth.
Cancer patients often feel pressured by their oncologist and neurologist to agree to one of these surgeries and other conventional treatments (chemo and radiation) even without knowing all the risks. These treatments come with many side-effects and can cause damage to the body, which is sometimes irreversible.
So it's important to understand all the risks of brain cancer surgery so you can make an educated decision on your cancer treatment.
Brain Cancer Surgery: Damage and Side-Effects
* Infection
* Seizures
* Weakness
* Behavioral changes
* Personality changes
* Fluid buildup in the brain
* Balance and/or coordination difficulties
* Dizziness
* Changes in hormone production
* Meningitis
* Brain swelling
* Memory problems
* Cognitive issues
* Children who have surgery may have more difficulty learning
* Spinal fluid leakage
* Stroke
* Pneumonia
* Unstable blood pressure
* Bleeding
* Blood clots
* Speech problems
* Coma
* Death (Rare, thankfully)
Before agreeing to surgery, I highly recommend getting a second and third opinion.
Conventional cancer treatment is designed as a "one size fits all" solution. But this "one size fits all" approach, where toxins are pumped into the body instead of being removed, isn't very practical. Every person's body and cancer is different, including how they got cancer in the first place. And even though there are many types of brain tumors, they are often treated very similarly.
So before you agree to the normal "one size fits all" approach and the damage it may cause, you need to know the risks so you are able to make an educated decision.
Please click here or on the picture below to view the stories of people who cured their brain cancer naturally.
Sources & References:
http://www.hopkinsmedicine.org/neurology_neurosurgery/centers_clinics/brain_tumor/treatment/new-therapies.html   [1]
http://www.abta.org/brain-tumor-treatment/treatments/surgery.html
http://www.cancerresearchuk.org/about-cancer/type/brain-tumour/treatment/surgery/recovering-from-brain-surgery