Damage & Side Effects of Surgery for Lung Cancer
Lung cancer, both small cell and non-small cell, is the most common cancer worldwide. In fact, 615 people are diagnosed with lung cancer every single day. [1][2]
And during the past 39 years, the death rate for lung cancer has fallen 29% among men; but has increased 102% among women. [1]
At this point I feel like I need to ask, if chemotherapy is the best option and has allegedly been saving more lives as more and more money is poured into research, shouldn't the number of deaths be falling for both men and women?
Before we continue, I want to make it clear that I'm not saying you shouldn't get surgery.
That decision is for you to make after you've educated yourself on the side effects and damage surgery can cause, as well as how effective surgery is against lung cancer.
My goal is to inform you of the possible damage and side effects of lung cancer surgery so you can make decisions about your treatment with confidence. After all, it's your future, not your doctors' and not mine. So you need to make decisions based on what you feel is best after doing your own research, without pressure from your doctor or anyone else.
What causes lung cancer?
Many people associate smoking as the only way to get lung cancer. While smoking certainly does raise your risk (23 times for men and 13 times for women), smoking isn't the only way to develop lung cancer.
Besides smoking, repeated exposure to secondhand smoke (which raises the chance of developing lung cancer by 20-30%), radon, asbestos, and air pollution are major contributors. [2]
What treatment is generally used for lung cancer?
Chemotherapy, radiation, and/or surgery. To know more about chemotherapy and radiation, I recommend reading these articles:
How Chemotherapy Damages Your Body: Physical Changes
How Chemotherapy Damages Your Body: Internal Damage
Damage and Side Effects of Radiation Therapy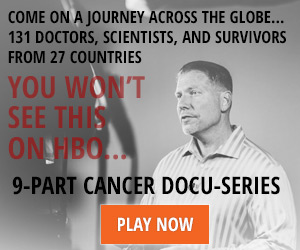 What are the different types of surgery used for lung cancer?
There are 5 types of surgery that are used for lung cancer.
1) Pneumonectomy: An entire lung is removed.
2) Lobectomy: This type of surgery may also be referred to as a pulmonary lobectomy. One lobe of the lung is removed. If 2 lobes are removed it's called bilobectomy.
3) Sleeve Lobectomy: "A surgical procedure that removes a cancerous lobe of the lung along with part of the bronchus (air passage) that attaches to it. The remaining lobe(s) is then reconnected to the remaining segment of the bronchus. This procedure preserves part of a lung, and is an alternative to removing the lung as a whole (pneumonectomy)." [3]
4) Segment Resection: This type of surgery is also known as segmentectomy. A larger portion of the lobe than a wedge resection (below) is removed.
5) Wedge Resection: A small, wedge-shaped portion of the lung that contains the cancerous cells along with some of the healthy tissue surrounding the area is removed.
Please see this article from the University of Southern California for photos to better understand each of these.
Damage and Side Effects of Lung Cancer Surgery:
Side effects from surgery will largely depend on which type of surgery is done, how much of the lung is removed, your overall health, and whether or not you're a smoker (people who smoke are at a higher risk of heart and lung problems after surgery).
Pain
"While you recover after surgery, you may feel pain, pressure or a burning sensation in your chest, especially at the incision site and while the chest tubes are in place. You also may feel pain when the chest tubes are removed and you start moving around, sitting up, coughing or walking.
Besides the incision site, you also may feel pain in different parts of your body. The breathing tube that was in your throat during surgery may make your throat feel sore or scratchy." [4]
Pain may disappear after several months. However for some patients, pain lasts several years or longer.
Numbness
Numbness may be present around the incision area. However, this usually disappears within several months after surgery.
Some female patients have reported breast numbness lasting anywhere from a couple months to several years.
Vocal Cord Paralysis
Vocal cord paralysis is the inability of one or both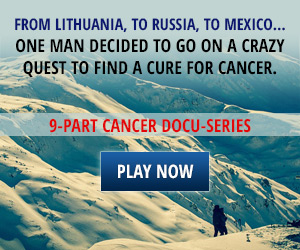 vocal cords to move. As you can imagine, this can strongly impact your daily life.
Vocal cord paralysis comes with its own complications such as choking, loss of speech, as well as changes in voice volume and pitch.
Coughing and sneezing may become ineffective, allowing fluids to build up leading to possible infections. [5]
Breathing Problems
Dyspnea (a medical term for difficult or labored breathing) may develop after surgery. Medications are usually prescribed to help with this.
Also, you may be referred to work alongside a respiratory therapist, physical therapist, respiratory nurse, or a pulmonary specialist to develop ways that will help you breathe and manage dyspnea. [6]
Shortness of breath, labored breathing, and/or fever accompanied by a dry or wet cough (coughing up mucus or blood) can be very concerning and should be reported to your doctor (just like any of these complications).
Keep in mind that shortness of breath is a common side effect and may last many years or indefinitely after surgery.
Fatigue
Feeling fatigued or lethargic after lung cancer surgery is very common and can last for weeks to years. Fatigue can be caused by shortness of breath, anemia, and/or pain.
Excessive Bleeding
Heavy bleeding can happen if a blood vessel isn't sealed off during the surgery. Heavy bleeding may also occur if the person having surgery has a blood clotting disorder.
If the bleeding is uncontrolled and is severe enough, another trip to the operating room may be required so the surgeon can find where the bleeding is coming from in order to stop it.
Pneumonia
Pneumonia is an infection in the lungs. Antibiotics, accompanied by deep breathing and coughing exercises, may be used for treatment.
Bronchopleural Fistula
"A bronchopleural fistula is an abnormal opening that develops between the pleura space and a bronchus of the lung. Air travels through the fistula from the bronchus into the space between the pleura. When the space between the pleura is full of air, the lung cannot inflate properly.
Bronchopleural fistula is a serious side effect of lung cancer surgery. It happens more often with a pneumonectomy, but it can also happen after lobectomy and wedge or segmental resections. It is more common after surgery involving the right lung.
Surgery may be done to close the fistula. Doctors may do a bronchoscopy to put a chemical into the opening. This chemical causes scarring in the tissue and seals the fistula shut." [7]
Heart Problems
Some patients have experienced an abnormal heartbeat or a heart attack after surgery.
Nausea or Vomiting
Nausea and/or vomiting may occur as a result of the general anesthetic. Medication can usually be given before or after surgery to help prevent and control this.
Collapsed Lung
A collapsed lung may occur if there is a buildup of air between the pleura and the chest wall. Depending on the severity, this can be treated with oxygen and rest or a chest tube may need to be inserted in order to remove the air and allow the lung to expand. If a chest tube needs to be used, it may need to stay in place for several days.
Blood Clot
"A blood clot in the legs is called a deep vein thrombosis (DVT). A DVT can occur immediately after lung cancer surgery because the person cannot move around very well, along with other factors. The signs and symptoms of a blood clot in the leg are a swollen, painful and red calf.
In the most serious cases, a blood clot can break away and travel to the lungs (called a pulmonary embolus or PE) or the brain (causing a stroke).
Giving anticoagulants (blood thinners) and applying compression stockings during and after surgery helps to prevent these side effects." [7]
Air & Fluid Build Up
After surgery, air and fluid often collect in the chest. Because of this, many patients need help turning over, breathing deeply, and coughing.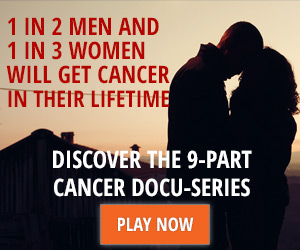 Are there alternatives to surgery?
Radiofrequency Ablation (RFA)
Radiofrequency Ablation is usually only performed if the tumor is small and is in the outer part of the lung. RFA uses "imaging guidance to place a needle electrode through the skin into a tumor within the chest. High-frequency electrical currents are passed through the electrode, creating heat that destroys the cancer cells." [8]
During this procedure, the patient will be given local anesthesia where the needle electrode is inserted.
Pain where the needle electrode was inserted may last for several days to a week after the procedure. Thankfully, there are not many major complications associated with radiofrequency ablation. Serious complications include a partial collapse of a lung and bleeding into the lung.
Stereotactic Ablative Radiotherapy (SABR)
From Cancer Frontline, an article titled: "Searching for an alternative to surgery for early lung cancer" by Laura Sussman, "Patients with operable stage I non-small cell lung cancer (NSCLC) could achieve better overall survival rates if treated with Stereotactic Ablative Radiotherapy (SABR) rather than the current standard of care — invasive surgery — according to research from a phase III randomized international study from MD Anderson Cancer Center.
The findings, published in The Lancet Oncology, are from the first randomized clinical trials comparing SABR and surgery. 'For the first time, we can say that the two therapies are at least equally effective, and that SABR appears to be better tolerated and might lead to better survival outcomes for these patients,' said the first author and principal investigator Joe Y. Chang, M.D., Ph.D., professor of Radiation Oncology. 'Stereotactic radiation treatment is a relatively new approach for operable early stage lung cancer, while surgery has been the standard for a century. This study can give physicians confidence to consider a non-invasive option.'
The researchers analyzed overall survival, recurrences and toxicity in 58 patients. Estimated three-year survival rates were 79% in the surgery group and 95% in the SABR group, while recurrence-free survival rates at three years were 80% and 86%, respectively. Six patients in the surgery group died versus one death within the SABR group. None of the patients treated with SABR had high-grade toxicity." [9]
And remember, radiotherapy has its own set of short-term and long-term side effects, including contributing to secondary cancers. You can read about radiotherapy here. So be sure to do your own research to determine if you feel it is a better option.
Please keep in mind that none of this information is meant to worry or scare you! Its only purpose is to educate you so you can make decisions that you feel are most beneficial to your health.
And unfortunately, many patients feel intimidated by their doctor. Many also feel pressure from their doctor to make certain decisions without knowing how those decisions may affect them.
Because of this, it's so important to ask your doctor questions and do your own research. (Also, if you have been told that chemotherapy should be included in your cancer treatment, please ask your doctor these 25 important questions!)
Also, if you've considered getting rid of your cancer without conventional treatments (chemo, radiation, and surgery), you can see and read about more than 100 people who cured their cancer naturally, including 7 who had lung cancer, by clicking here.
One of those people is Carl. He's a 38 year lung cancer survivor who healed himself naturally and is the author of the book, You Can Beat Lung Cancer: Using Alternative/Integrative Interventions.
Another person listed in my article, 100+ People who Cured their Cancer Naturally, is Stan. He cured his brain and lung cancer naturally after being told he had only weeks to live.
Here is his story: