GMO – You have the Right to Know
Recently I signed up with The Food Revolution to hear their interviews with 24 different professionals.
The professionals included men & women from many backgrounds: a cancer survivor (Chris Wark), a senator (Cory Booker), the founder and director of The Center for Food Safety (Andrew Kimbrell), nutritionists, and many medical doctors (M.D.) and doctors of philosophy (PhD).
On Monday, I was listening to an interview about genetically modified organisms (GMO), genetically engineered crops, Monsanto and the pesticides they use, and how our way of farming has hurt the soil, animals, and ultimately humans. The interview was between John Robbins (Co-Host and Co-Founder of The Food Revolution) and Andrew Kimbrell.
Besides being the founder and director of The Center of Food Safety, Andrew Kimbrell is a leading public interest attorney. And in addition to his legal degree, he also has a graduate degree in Psychology.
I was shocked at some of the statistics and facts that were discussed in the interview. And I felt it was important to spread the information.

You have the right to know what is in your food so you can make the best choices for your family.
In this article, I want to focus mostly on GMO and pesticide.
What is GMO?
To begin, I want to make sure we all know exactly what GMO means. As stated above, GMO stands for genetically modified organisms. If something is a GMO product, it means it is the result of genes from the DNA of one species being forced into the genes of another plant or animal that is unrelated. The process is done in a laboratory and is called genetic engineering (GE) or genetic modification (GM).
Sounds natural right??
In case you don't know, Monsanto comes into this because they are a very large pharmaceutical and agricultural company that produces a wide range of genetically modified foods and drugs.
GMO and Herbicides
In the interview John Robbins (Co-Host and Co-Founder of The Food Revolution) told us that 85% of fields growing GE crops are sprayed with the toxic herbicide RoundUp. The active ingredient in RoundUp is glyphosate.
Glyphosate has been shown to be a possible carcinogen as it has caused tumors in mice and rats as well as DNA damage to human cells. Roundup is now the most heavily used farm chemical in history.
If you'd like to see the findings between glyphosate and cancer from the International Agency for Research on Cancer, you can read it here (make sure you have some time though as the pdf is 92 pages long).
As the interview continued, John Robbins asked Andrew Kimbrell (the founder and director of The Center for Food Safety) if government agencies monitor use.
Andrew Kimbrell replied, "No, and our allowable glyphosate amount is 50% times more than is allowable in Europe".
He also said RoundUp used on our crops is becoming more useless because of its over use (just like antibiotics). And because of its extreme use, we are creating Roundup resistant weeds. So more toxic pesticides are being used like "2,4-D which is an element in Agent Orange or dicamba another Monsanto product that's even more toxic and has more volatility than Roundup."
I did some research on dicamba and found that it is indeed becoming more popular as the effectiveness of glyphosate is declining. Chemical and Engineering News stated on April 1, 2016, "At the request of Monsanto, EPA on April 1 proposed to register dicamba for use on cotton and soybeans that are genetically modified to tolerate this benzoic acid-based herbicide."
I then checked the United States Environmental Protection Agency's (EPA) website to confirm the validity of the above statement. The EPA's website states, "The EPA received applications from Monsanto requesting the use of dicamba on genetically engineered (GE) cotton and soybeans. These GE cotton and soybean plants are the first developed to be resistant to dicamba and are intended to allow farmers to use dicamba to control the weeds that have developed resistance to glyphosate and other herbicides."
So Monsanto is using dicamba on their cotton and soybean crops because the crops have become resistant to other toxic herbicides, but is dicamba really that bad?
Dr. Nathan Donley, who is a scientist with the Center for Biological Diversity, stated in response to the dicamba herbicide use, "Once again the EPA is allowing for staggering increases in pesticide use that will undoubtedly harm our nation's most imperiled plants and animals. Iconic species like endangered whooping cranes are known to visit soybean fields, for instance, and now they'd be exposed to this toxic herbicide at levels they've never seen before."
Seems like the Environmental Protection Agency is really protecting the environment…….
He then states, "The reality is that the EPA and USDA routinely make decisions that facilitate the overuse of pesticides, and these decisions are having tremendous negative consequences on the health of the planet and all its inhabitants. It's time to take a step back and reassess how we produce our food."
I couldn't agree more.
Later in the interview, John Robbins tells us, "Monsanto is currently suing the state of California for trying to inform people that RoundUp causes cancer. The biotech giant would prefer it if people did not know that glyphosate is in fact a probable carcinogen."
Andrew Kimbrell's organization, The Center for Food Safety, has in fact filed a legal notion to intervene in this case.
Thank goodness!
It's important we all have clear information on what is being sprayed on our food.
My take on this is, if workers have to wear masks when being out in the fields where the herbicides have been sprayed, why would we think eating that same food that has been absorbing the herbicide is safe?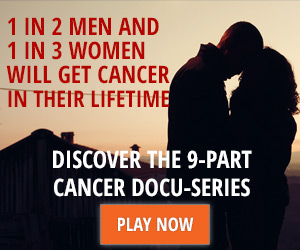 The inspiration for this article, as well as some of the content, came from Andrew Kimbrell's interview during the 2016 Food Revolution Summit.
Please visit The Food Revolution Summit for tons of great information on staying healthy and sign up for access to listen to the interviews. They also have quizzes full of interesting facts such as: 'Is the Food You Eat Aging You?' and 'How much do you REALLY know about GMOs?'
How do you feel about GMOs, Monsanto, and herbicides like RoundUp?
For encouragement, empowerment, health tips, cancer information subscribe to Health.Faith.Strength and follow me on Pinterest and 'Like' & 'Follow' on Facebook!
Sources:
http://summit2016.foodrevolution.org/
http://seedsofdeception.com/what-is-gmo/
http://monographs.iarc.fr/ENG/Monographs/vol112/mono112-09.pdf
http://cen.acs.org/articles/94/i15/Dicamba-use-GMO-crops-proposed.html?type=paidArticleContent
https://www.epa.gov/ingredients-used-pesticide-products/epa-extends-comment-period-proposed-decision-register-dicamba#q1
https://www.biologicaldiversity.org/news/press_releases/2016/dicamba-04-01-2016.html