How Chemotherapy Damages Your Body: Internal Damage
Most people aren't told what chemotherapy does to their body, and I feel like it's important you get that information. So I've created Part 1 (physical changes) and Part 2 (internal damage).
This post is only about the internal damage that occurs because of chemotherapy. For information on how chemotherapy affects you physically, please read part 1, How Chemotherapy Damages Your Body: Physical Changes.
Chemotherapy and radiation are not the only options for cancer patients, contrary to Big Pharma's belief (and goal). For success stories and more information, I recommend ChrisBeatCancer.com and The Truth about Cancer (you can also click on the picture below to watch the first two episodes of this AMAZING documentary from The Truth about Cancer for FREE).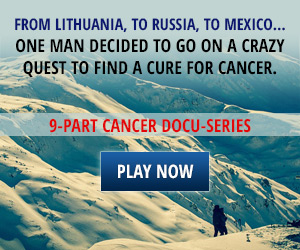 If you like the first two episodes as much as I did, you can purchase all 9 episodes from The Truth About Cancer (I HIGHLY recommend it – I purchased the "Instant Download PLUS DVDs And Transcripts Shipped" from the Gold Package. I've highlighted about 2/3 of every page in the transcript while following the DVD! It's that informative!) The evidence and information is mind-blowing and you will learn a lot! The Silver and Gold packages are below.

By the way, my goal here is not to tell you not to listen to your doctor, at all. My goal is to give you facts so you can make a decision on the treatment that you feel is right.
BUT… it's extremely important you question your oncologist. If you want more feedback on this, read my post, "Should You Question Your Oncologist?"
Without further ado, let's get down to the internal damage that happens because of chemotherapy drugs.
TOXIC TO YOUR HEART
Chemotherapy is only supposed to affect cancer cells, right? …wrong.
Chemo drugs also affect your heart (and every area of your body in fact) and are quite toxic, causing serious damage to your heart. When this damage occurs, your heart can't pump enough blood that supplies your body with essential nutrients and oxygen.
Some chemotherapy drugs that are known or have been reported to cause heart damage (in alphabetical order):
Aldesleukin (Proleukin)
Arsenic Trioxid (Trisenox)
Bevacizumab (Avastin)
Bortezomib (Velcade)
Cisplatin (Platinol, PlatinolAQ)
Cyclophosphamide (Cytoxan)
Daunorubicin (Cerubidine, DaunoXome)
Denileukin Diftitox (Ontak)
Doxorubicin (Rubex)
Epirubicin (Ellence)
Fluorouracil 5-FU (Adrucil)
Gemtuzumab Ozogamicin (Mylortag)
Idarubicin (Idamycin)
Imatinib (Gleevac)
Lapatinib (Tykerb)
Lenalidomide (Revlimib)
Melphalan (Alkeran)
Mitomycin (Mutamycin)
Mitoxantrone (Novantrone)
Octreotide (Sandostatin)
Paclitaxel (Abraxane, Onxol, Taxol)
Pazopanib (Votrient)
Sorafenib (Nexavar)
Sunitinib (Sutent)
Thalidomide (Thalomid)
Trastuzumab (Herceptin)
Tretinoin (Vesanoid)
Besides causing damage to your heart, many chemotherapy drugs are known carcinogens. You can see a list of these drugs in my article "Is Your Chemo Actually Causing Cancer?"
DAMAGE TO YOUR NERVOUS SYSTEM
Published by the US National Library of Medicine National Institutes of Health, "Chemotherapy is commonly associated with harmful effects to multiple organ systems, including the central nervous system (CNS).
Neurotoxicity may manifest as both acute and delayed complications, which is particularly a concern for long-term survivors.
Patients may experience a wide range of neurotoxic syndromes, ranging from neuro-vascular complications and focal neurological deficits to generalized neurological decline with cognitive impairment, cortical atrophy and white matter abnormalities."
Cancer.net published the following nervous system side effects which can be caused by certain cancers and/or conventional cancer treatments:
Hearing loss and/or a ringing in the ears
Blurred or double vision or complete vision loss
Slurred speech or difficulty expressing oneself or understanding speech
Cognitive or thought-process changes including decreased memory, problem solving, and calculation (commonly called chemo-brain)
Problems with balance, dizziness, nausea, and vertigo
Problems with coordination and movement, including problems with posture, walking, or holding objects
Weakness that affects one side of the body or the body as a whole
Paralysis of different parts of the body. This can range from one side of the body to a smaller area like the muscles in the face.
Seizures
Changes in taste and smell
Difficulty swallowing
Changes in the functioning of organs. This can include the following:

Constipation (talked about below)
Incontinence, which is not being able to control the flow of urine
Impotence, which is being unable to get or maintain an erection

Damage to the nerves from treatment
Peripheral neuropathy, a condition caused by damage or irritation to the peripheral nerves.
ORGAN DAMAGE
Organ damage caused by chemotherapy can cause long-term damage. Organs that are usually affected are the heart (talked about above), the lungs, the liver, and the kidneys.
The Heart:
See 'Toxic to your Heart' above.
The Lungs:
Lung toxicity occurs with some chemotherapy treatments. The damage may include inflammation and/or scarring.
This reduces the amount of oxygen you can absorb and reduces the amount of air you can breathe.
Common symptoms of lung damage include:
Breathing problems
Coughing
Pneumonia
The Liver: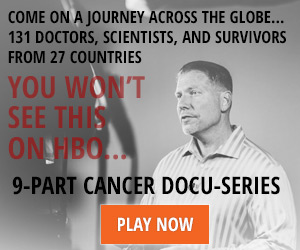 From the University of New Mexico, "Chemotherapy drugs are toxins and may cause liver damage. The liver serves many vital functions in the body; the most important is to filter toxic substances from the blood. If there are more toxins coming in than the liver can deal with, liver damage will result. Liver damage can be a very serious condition."
Symptoms of liver damage include:
Dark urine
Yellowing of your eyes or skin
Swelling or pain in your abdomen
Extreme fatigue
The Kidneys:
The kidneys break down and try to remove chemo drugs from the body. When the drugs break down, they make products that can damage cells in the kidneys and bladder.
Signs of kidney damage include:
Decreased urine flow
Bladder irritation and bleeding
Swelling in hands, feet, or other areas
Headache
Nausea/Vomiting
Headache
Change in urine color
Burning sensation while urinating
Feeling weak
INFERTILITY
Men
Chemotherapy drugs can reduce the number of sperm cells and their ability to move which can cause temporary or permanent damage. The side effects from chemo also create difficulty in getting or keeping an erection. Birth defects can also occur because damage to the chromosomes in the sperm is caused by many chemotherapy drugs.
Women
Infertility in women is a result of damage to the ovaries. The result of infertility occurring and the length of time it lasts (temporary or permanent) depends on factors such as the type of chemo drugs used, the dosage of those drugs, and the woman's age.
MUSCLE LOSS
During advanced stages of cancer and due to the side effects of chemo (like nausea, loss of appetite, and vomiting which are talked about in Part 1), cancer anorexia-cachexia syndrome (also referred to as cachexia) may develop. This is when muscle and fat are quickly lost.
Because chemotherapy causes loss of appetite, nausea, and vomiting, malnutrition is a result (also contributing to muscle loss).
To see chemo drugs that are more likely to cause nausea and vomiting, see Part 1: Physical Changes.
CONSTIPATION/DIARRHEA
Chemotherapy drugs cause damage to your intestinal lining causing constipation or diarrhea. If you're on multiple chemo drugs or pain medications, constipation or diarrhea can be worse.
For constipation, eat lots of fruits and vegetables. Fiber and water will help to manage it. Keep in mind that too much fiber and not enough water can make the constipation worse, so it's important to drink lots of HEALTHY fluids.
For diarrhea, eat foods higher in potassium but don't drink less water, in fact you need to drink more than normally because you're losing more fluid.
DECREASED IMMUNE FUNCTION
Chemotherapy destroys your immune system.  This is because chemo drugs destroy healthy cells in addition to cancer cells.
From ChrisBeatCancer.com, "A recent study published in Breast Cancer Research found that chemotherapy causes long-term immune system damage, reducing levels of key immune cells in breast cancer patients for at least nine months after treatment, leaving them vulnerable to potentially life-threatening viral and bacterial infections." You can view this study here or here.
The American Cancer Society tells us treatment weakens your body's immune system. It does this by negatively affecting the blood cells that protect us from getting diseases. Because of how chemotherapy drugs affect your immune system, your body can't fight infection, foreign substances, and disease as well as a healthy person's immune system can.
So….here's where common sense comes in…
If chemo makes it to where your body can't really fight infection, foreign substances, and disease….and that's exactly what cancer is….I don't know, shouldn't we be increasing the body's immune function so it can do what it naturally does, kill cancer, not decrease its ability…? Just putting that out there…
INTERNAL BLEEDING
Chemotherapy can cause platelet counts to drop. Platelets are blood cells that make your blood clot. A low platelet count is called thrombocytopenia.
If platelets get too low, serious internal bleeding can occur.
The normal range for platelet counts is between 150,000 – 450,000/cubic millimeter.
Some signs that your platelet count is low include:
Bruising easily
Bruises that don't go away
Heavy or longer menstrual periods
Bleeding longer than usual after minor cuts or scrapes
Bleeding gums
Nose bleeds
Besides these internal damages (and the physical changes) that occur because of chemotherapy, chemo also has a low success rate (which you can read about in Part 1) and causes secondary cancers (which you can read about in my article, Is Your Chemo Actually Causing Cancer?).
It's amazing, in a bad way, how chemotherapy drugs create such extensive damage to a person's body.
And it's incredible (also in a bad way) that we are still using the same treatment as we were 45 years ago, since Nixon declared the "war on cancer". You'd think after the trillions of $$$ that have gone into "cancer research" we would have something with a slightly higher success rate than less than 5%.
My goal is to inform everyone with the facts so they are able to decide, without pressure from an oncologist (or anyone else for that matter), what treatment, conventional or nutritional, they think is best.
NOW, IF YOU HAVEN'T ALREADY, BE SURE TO READ PART 1 – HOW CHEMOTHERAPY DAMAGES YOUR BODY: PHYSICAL CHANGES
Related Articles:
10 Important Tips for Someone with Cancer
How Chemotherapy Damages your Body: Physical Changes (Part 1)
Is Your Chemo Actually CAUSING Cancer?
Damage and Side Effects of Radiation Therapy
Should you Question your Oncologist?
Ginger: A Natural Cancer Fighter
Garlic, a Natural Way to Prevent and Fight Cancer
Damage and Side Effects of Radiation Therapy 
Bible Verses to Encourage Someone Diagnosed with Cancer
Sources:
http://www.cancer.ca/en/cancer-information/diagnosis-and-treatment/chemotherapy-and-other-drug-therapies/chemotherapy/side-effects-of-chemotherapy/heart-damage-and-chemotherapy/?region=on
http://www.health.harvard.edu/heart-health/cancer-treatments-may-harm-the-heart
http://www.texasoncology.com/cancer-treatment/side-effects-of-cancer-treatment/long-term-side-effects/cardiac-toxicity/
http://www.ncbi.nlm.nih.gov/pubmed/20738009
http://www.cancer.net/navigating-cancer-care/side-effects/nervous-system-side-effects
https://www.mdanderson.org/patient-and-cancer-information/cancer-information/cancer-topics/survivorship/side-effects-of-cancer-treatment/index.html
http://cancer.unm.edu/cancer/cancer-info/cancer-treatment/side-effects-of-cancer-treatment/less-common-side-effects/organ-problems/lung-damage-acute-pulmonary-toxicity/
http://cancer.unm.edu/cancer/cancer-info/cancer-treatment/side-effects-of-cancer-treatment/less-common-side-effects/organ-problems/liver-damage-hepatotoxicity/
http://www.cancer.ca/en/cancer-information/diagnosis-and-treatment/chemotherapy-and-other-drug-therapies/chemotherapy/side-effects-of-chemotherapy/kidney-damage-and-chemotherapy/?region=on
https://www.urmc.rochester.edu/Encyclopedia/content.aspx?ContentTypeID=85&ContentID=p07155
http://www.mayoclinic.org/diseases-conditions/cancer/in-depth/diarrhea/art-20044799
http://www.cancer.org/treatment/survivorshipduringandaftertreatment/nutritionforpeoplewithcancer/nutritionforthepersonwithcancer/nutrition-during-treatment-weak-immune-system
http://www.wkhs.com/Cancer/Cancer-Treatment-Services/Hematology-and-Medical-Oncology/Chemotherapy.aspx