How Chemotherapy Damages Your Body: Physical Changes
Earlier, we talked about chemotherapy causing secondary cancer and how important it is to question your oncologist (if you're using chemotherapy and/or radiation). It's also important to discuss how chemotherapy damages your body.
This post is only about the physically noticeable changes that occur because of chemotherapy. Please read part 2 also, How Chemotherapy Damages Your Body: Internal Damage.
Now before you read this and think I have an issue with doctors, let me make this clear. I'm very thankful there are some wonderful doctors out there. And most of them have their patient's best interest in mind.
So I'm not talking negatively about doctors, they are just taught what the pharmaceutical companies want them to learn. And unfortunately natural products can't be patented which means Big Pharma doesn't make any money from plants, organic food, or any other product that occurs naturally; which means they don't have an interest in funding medical schools to teach about those things.
As I said, most oncologists, and doctors in general, care greatly for their patients, but they aren't taught about how important nutrition is especially while a person has cancer.
Which really breaks my heart – most cancer patients wouldn't suffer as badly from the side effects of chemo and would heal from the cancer quicker if they knew what to feed their body and what not to.
And since most people aren't actually told what chemotherapy does to their body, I feel like it's important you get that information.
Radiation and surgery damage the body in different ways and will be discussed in a later article; this article (and part 2) is about the damage from chemotherapy.
By the way, my goal here is not to tell you not to listen to your doctor, at all. My goal is to give you facts so you can make a decision on the treatment that you feel is right.
BUT… it's extremely important you question your oncologist. If you want more feedback on this, read my post, "Should You Question Your Oncologist?"
Some doctors will tell you chemo is the only way, it's not, and you can see more on these alternative treatments, and their success, at ChrisBeatCancer.com and The Truth about Cancer (you can also click on the picture below to watch the first two episodes of this AMAZING documentary from The Truth about Cancer for FREE. After watching those two episodes, if you enjoy them as much as I have, you can purchase all 9 episodes, please see Part 2 for the links).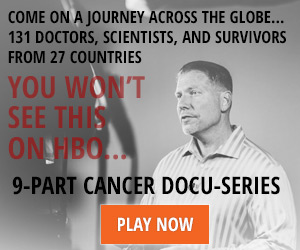 My parents were afraid to try anything else but chemotherapy because they were told it was the only way to kill cancer – long story short they are not sitting with me while I write this. There were other factors involved with why they died; but I believe 100% that if my mom had done the treatments and diets that I know about now (or at least done them in conjunction with chemo), she would still be here.
Because of this, I don't want anyone to feel pressured into using chemotherapy as your treatment.
Remember, it's your life, and you and your family are the ones who have to live with your decision and the outcome. Not your doctor.
I realize I'm a little off topic, but it's important that every single person knows they have a choice.
So let's move on so we can talk about the damages chemotherapy causes that are physically noticeable.
HAIR LOSS
Everyone knows chemo drugs cause hair loss. But most people don't know why – read my article "Do You Know Why Cancer Patient's Lose Their Hair?" to learn more.
Hair loss can be a very emotional side effect of chemotherapy treatments.
WEIGHT LOSS – APPETITE LOSS, NAUSEA, & VOMITING
Appetite loss, nausea, and vomiting lead to weight loss and in many cases loss of muscle mass.
Eating a healthy diet, getting good sources of protein, and consuming fruits and vegetables with anticancer properties is EXTREMELY important for cancer patients to consume.
Loss of appetite, nausea, and vomiting can make it harder for your body to get get these essentials things.
For ways to help not lose muscle, which happens with these side effects, read my article, "The Best Ways for Cancer Patients to Build Muscle".
Chemotherapy drugs that are more likely to cause nausea and vomiting include:
Asparaginase (Elspar)
Carboplatin (Parablatin)
Carmustine (CiCNU)
Cisplatin (Platinol, PlatinolAQ)
Cyclophosphamide (Cytoxan)
Cytarabine (CytosarU, DepoCyt)
Dacarbazine (DTIC, DTIC-Dome)
Dactinomycin (Cosmegen)
Daunorubicin (Cerubidine, DaunoXome)
Doxorubicin (Doxil)
Etoposide (Etopophos)
Mechlorethamine (Mustargen)
Melphalan (Alkeran)
Methotrexate (Folex)
Plicamycin (Mithracin)
Procarbazine (Matulane)
Streptozocin (Zanosar)
MOUTH SORES
I remember this being a big complaint from my mom (and she RARELY complained, so I could tell it really bothered her). Chemo causes damage to the cells inside your mouth and throat.
Mouth and throat sores are a result. These sores can get infected and cause more issues.
If you are getting chemo, PLEASE eat a healthy diet (FULL of fruits and vegetables!) and keep your mouth clean to lower your risk of infection to mouth and throat sores.

DENTAL PROBLEMS
Chemotherapy can affect tooth enamel. It also increases the risk of long-term dental problems.
Chemotherapy and radiation can cause tooth decay or tooth loss. If you're receiving high-dose radiation to the head and neck area, changes in tooth development and gum disease can occur.
Conventional cancer treatment can also cause soreness or ulcers in the mouth and throat; making it difficult to eat, talk, and swallow.
SKIN CHANGES
Chemotherapy damages healthy cells in addition to cancer cells which can also cause changes to your skin.
Common skin reactions include the following:
Dry skin
Itchy skin
Hyperpigmentation (darkening of the skin)
Photosensitivity (tendency to sunburn easily)
Radiation Rash (rash caused by the administration of certain chemotherapy drugs with or after radiation)
FATIGUE
Cancer itself can make you feel more tired, but then when you add chemotherapy to that, you're basically going to feel exhausted the majority of the time.
Exhaustion is a regular side effect of chemotherapy. Fatigue isn't necessarily a physically noticeable change to other people, but you'll notice it immediately.
Being fatigued can make it more difficult to get the motivation to eat healthy and exercise.
And if a cancer patient doesn't exercise regularly, lower outlook on life, muscle wasting, and depression are more likely to occur.
PREMATURE AGING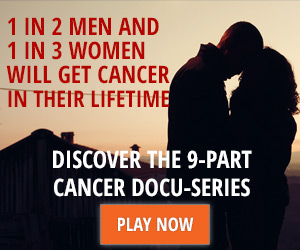 Certain chemotherapy drugs and radiation can cause health concerns normally seen in older people.
Men: Chemotherapy drugs and radiation can cause long-term conditions in men such as osteoporosis, incontinence, infertility, impotence, erectile dysfunction, decreased immune function, and breathing difficulties.
Women: Some long-term health conditions women experience is early menopause, osteoporosis, decreased immune function, and breathing difficulties.
(Some of these are discussed further in the second part of this subject, How Chemo Damages Your Body: Internal Damages)
Besides all these awesome (sarcasm) side effects, chemotherapy also has a….
LOW SUCCESS RATE
Chemotherapy has a success rate of less than 5%.
Astonished at this figure, yeah I was too.
Need some proof?
A study, "The contribution of cytotoxic chemotherapy to 5-year survival in adult malignancies" done at the end of 2004 showed:
RESULTS:
"The overall contribution of curative and adjuvant cytotoxic chemotherapy [drugs used to kill cells] to 5-year survival in adults was estimated to be 2.3% in Australia and 2.1% in the USA."
CONCLUSION:
"It is clear that cytotoxic chemotherapy only makes a minor contribution to cancer survival. To justify the continued funding and availability of drugs used in cytotoxic chemotherapy, a rigorous evaluation of the cost-effectiveness and impact on quality of life is urgently required."
For the entire study, addressing multiple cancer types, you can view the whole thing here.
To hear about the low success rate of chemotherapy from Peter Glidden, BS, ND watch this 5 minute video:
Besides these physical changes (and the internal
damage in Part 2) that occur because of chemotherapy, chemo also causes secondary cancers (which you can read about in my article, Is Your Chemo Actually Causing Cancer?).
My goal is to inform everyone with the facts so they are able to decide, without pressure from an oncologist (or anyone else!), what treatment they think is best.
For more information on cancer and beating cancer naturally, follow me on Pinterest.
And for more health tips and encouragement, as well as access to frequent giveaways, subscribe to the weekly newsletter:
Related Articles:
10 Important Tips for Someone with Cancer
How Chemotherapy Damages Your Body: Internal Damage (Part 2)
Is Your Chemo Actually CAUSING Cancer?
Damage and Side Effects of Radiation Therapy
Should you Question your Oncologist?
Ginger: A Natural Cancer Fighter
Garlic, a Natural Way to Prevent and Fight Cancer
Damage and Side Effects of Radiation Therapy 
Bible Verses to Encourage Someone Diagnosed with Cancer
Sources:
http://www.wkhs.com/Cancer/Cancer-Treatment-Services/Hematology-and-Medical-Oncology/Chemotherapy.aspx
https://www.mdanderson.org/patient-and-cancer-information/cancer-information/cancer-topics/survivorship/side-effects-of-cancer-treatment/index.html
http://news.cancerconnect.com/how-does-cancer-treatment-affect-the-skin/
https://www.mdanderson.org/patient-and-cancer-information/cancer-information/cancer-topics/survivorship/side-effects-of-cancer-treatment/index.html
http://www.ncbi.nlm.nih.gov/pubmed/15630849
https://www.burtongoldberg.com/home/burtongoldberg/contribution-of-chemotherapy-to-five-year-survival-rate-morgan.pdf