Mammography vs. Thermography: The Truth
"Get a mammogram every year!"
"It's time to set your yearly mammogram appointment."
"Have you had your mammogram screening done this year?".
If you're a woman, you've probably heard one those phrases before; or maybe you've even heard all of them!
While it's important to detect cancer in its early stages, before cancer cells have a chance to metastasize, it's also very important to do your research on the best ways to do that.
When you're done reading this article, you'll understand the difference between thermography and mammography as well as what the limitations and advantages are for both.
So let's get started….
What is Mammography?
Mammography is the study of the breast using x-rays (radiation).  A mammogram is the processes of using radiation to detect tumors in the breast.
What is Thermography (also called Medical Infrared Imaging)?
Thermography is the study of using heat distribution in structures or regions. A thermogram uses infrared sensors in order to detect heat and increased blood vessel formation (angiogenesis) which is necessary to sustain tumor growth. An image is then compiled using computerized analysis.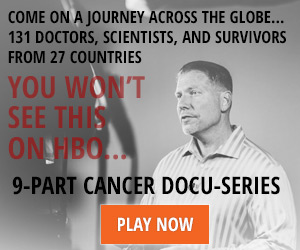 What is the difference between mammography and thermography?
The main difference between mammography and thermography is mammograms use radiation to detect tumors. And thermograms, instead of using radiation, use a thermal camera that is able to gather information from heat coming from the person's skin.
Which is better, getting a mammogram or a thermogram?
A thermogram is safer; however both tests, as well as a biopsy, are needed to make a complete cancer diagnosis.
The reason both are needed is because a thermogram can't locate the exact area of suspicious tissue. However it does detect tumors and other changes in your body much sooner and does so without radiation.
**Note: Neither thermography nor mammography can diagnose cancer; only a biopsy can determine if suspicious tissue found by those tests is cancerous.
The main advantage to using thermography before beginning mammogram screenings is because you will significantly cut down your radiation exposure over time. Another advantage is having the ability to detect tumor growth sooner than if you were only getting mammogram screenings.

In fact, mammograms have been found to be much less beneficial than once thought.
This study "found that the death rates from breast cancer and from all causes were the same in women who got mammograms and those who did not. And the screening had harms: One in five cancers found with mammography and treated was not a threat to the woman's health and did not need treatment such as chemotherapy, surgery or radiation." [1]
And it's been shown that yearly mammograms don't necessarily detect cancer better than a woman who has yearly breast exams done by her doctor.
"In February 2014, a Canadian study that shook the breast cancer industry was published in the prominent British Medical Journal (BMJ). It compared breast cancer incidence and mortality over a period of 25 years in women aged 40 to 59 who did or did not undergo mammography screening. Women who did not receive mammography had an annual physical breast examination. Almost 90,000 women were included and the study is considered one of the largest and longest on this topic to date.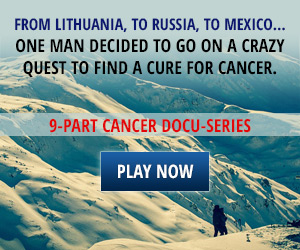 During the entire study period, 3250 women in the mammography group and 3133 in the control group received a diagnosis of breast cancer. 500 and 505, respectively, died of breast cancer. This showed that death from breast cancer was very similar between the two groups and was not influenced by the presence of mammogram.
The authors of the study concluded:
Annual mammography in women aged 40-59 does not reduce mortality from breast cancer beyond that of physical examination or usual care.
Moreover, the study showed that 22% of women in the mammography group were over-diagnosed. This resulted in one in 424 women from that group of participants receiving unnecessary cancer treatment, including surgery, chemotherapy and radiation." [2]
Why is thermography safer?
There is a lesser chance of receiving a false cancer diagnosis if you use two tests, such as getting a thermogram and if suspicious tissue is discovered – a mammogram.
Also, yearly or bi-yearly thermography scans are safer than mammograms because no radiation is used to produce the thermography images.
Radiation is a known carcinogen, which means it is known to cause cancer.
A study published in the British Medical Journal states women who carry a specific gene mutation called BRCA1/2 are more vulnerable to radiation exposure and radiation-induced cancer, including the radiation received from mammogram screenings. This study included 1,993 women who carried the BRCA1/2 gene mutation.
It was concluded that women who received a dose of diagnostic radiation before they were 30 were much more likely to develop breast cancer compared to their peers who did not undergo screening. And the greater the dose of radiation they received, the greater the chance of cancer developing.
Also, according to another study, women with large and dense breasts have a greater risk of developing radiation-induced breast cancer because more mammography scans are needed. [3]
Radiation and Cancer
As mentioned above, radiation is a known carcinogen.
So here is an informative video about the radiation produced from CT scans:
Just one CT scan of the abdomen and pelvis equals about 10 millisieverts. This is more radiation than most residents of Fukushima, Japan, absorbed after the Fukushima Daiichi nuclear power plant accident in 2011.
Keep in mind, mammograms produce less radiation than CT scans, although not without risks. This video is to help you understand how radiation can cause damage.
Mammogram Information
It's now being recommended by pharmaceutical companies, hospitals, and doctors that women begin mammogram screening yearly as early as 40 years old, and even younger if there is a family history of breast cancer. However, the more radiation a person receives, the greater the risk for developing radiation-induced cancer.
The U.S. Preventive Services Task Force advises that women ages 50 to 74 should get mammogram screenings every two years. The U.S. Preventive Services Task Force's advice helps set government policy on screening tests.
Because of its little benefit and greater risks, avoiding a mammogram until it's necessary is the best way to keep you healthy.
Therefore, it is best to perform monthly self-checks and have an annual breast exam by a doctor, then every 1-2 years, get a thermography scan done. Then, if it shows any abnormalities, talk with your doctor about getting a mammogram.
The sooner cancer is found, the sooner you can change your lifestyle to support your immune system and begin to reverse the cancer.
This video is about the difference between mammography and thermography. Dr. Tenpenny talks about what thermography is as well as why they aren't used in conventional medicine.
Below is an infographic to give you a quick reference to the difference between mammography and thermography.
(You are welcome to print, save, or share this.)
Similar articles:
Damage and side effects of Radiation Therapy
How Chemotherapy Damages your Body: Internal Damage
How Chemotherapy Damages your Body: Physical Changes
Should you Question your Oncologist?
10 Important Tips for Someone with Cancer
Curcumin and its Natural Cancer Fighting Properties
Sources:
http://medical-dictionary.thefreedictionary.com/mammography
http://www.breastthermography.com/mammography_thermography.htm
http://www.bmj.com/content/348/bmj.g366
http://www.nytimes.com/2014/02/12/health/study-adds-new-doubts-about-value-of-mammograms.html?_r=2   [1] http://www.healthyandnaturalworld.com/surprising-facts-you-didnt-know-about-mammograms/   [2] http://www.bmj.com/content/345/bmj.e5660
http://www.consumerreports.org/cro/news/2015/02/can-mammograms-cause-cancer/index.htm
http://www.ncbi.nlm.nih.gov/pubmed/26756460   [3] http://www.consumerreports.org/cro/magazine/2015/01/the-surprising-dangers-of-ct-sans-and-x-rays/index.htm
Disclaimer:
This information and advice isn't meant to diagnose or treat any illness or disease. Talk with your doctor if you have questions or need medical advice. See the Affiliate Disclosure & Privacy Policy for more details.