Everything You Need to Know about Omega-3 Fatty Acids & Cancer
Are you curious about the ways that omega-3 can help someone diagnosed with cancer? Omega-3 has been shown to help cancer patients maintain and in some cases gain muscle. In several cases, it's also been shown to help with depression.
If you have cancer or know someone who is, I encourage you to read my article, The Best Ways for Cancer Patients to Build Muscle, as well as find a great nutritionist in your area who can help with the journey back to health. Here, I will discuss the benefits of omega-3 and the different kinds that are available.
During my parents' cancer journey, I spent many hours researching ways to help them. I tried to find the best foods for them to eat, foods that fight cancer, ways to help the side effects of chemotherapy, etc.
This passion for helping them is what brought me here, to help others who might feel as lost as I did. Please send me a message, share your story, or ask a question.
Also, please consult your nutritionist or doctor before beginning anything new into your diet that could affect your medications or treatment.
"Come to me, all who labor and are heavy laden, and I will give you rest. Take my yoke upon you, and learn from me, for I am gentle and lowly in heart, and you will find rest for your souls." Matthew 11:28-29
Most people know that omega-3 is good for your body, but it has been shown to have another benefit for those going through cancer:
"A study has found that supplementing the diet with fish oil may prevent muscle and weight loss that commonly occurs in cancer patients who undergo chemotherapy. Published online in Cancer, a peer-reviewed journal of the American Cancer Society, the study indicates that fish oil may help combat cancer-related malnutrition.
The trial involved 16 patients who took fish oil (2.2 grams of eicosapentaenoic acid/day) and 24 patients who did not. The study ran until patients completed their first-line (initial) chemotherapy treatments, which lasted about 10 weeks. Muscle and fat were periodically measured using computed tomography images. Blood was collected and weight was recorded at the start of the study and throughout chemotherapy.
Patients who did not take fish oil lost an average of 2.3 kilograms (5.07 pounds) whereas patients receiving fish oil maintained their weight. Patients with the greatest increase in eicosapentaenoic acid concentration in the blood following fish oil supplementation had the greatest gains in muscle. Sixty-nine percent of patients in the fish oil group gained or maintained muscle mass. Comparatively, only 29 percent of patients in the standard care group maintained muscle mass, and overall, patients in this group lost 1 kilogram (2.2 pounds) of muscle. No difference in total fat tissue was observed between the two groups.
The authors concluded that nutritional intervention with two grams of fish oil per day provides a benefit over standard care, allowing patients to maintain their weight and muscle mass during chemotherapy. "Fish oil may prevent loss of weight and muscle by interfering with some of the pathways that are altered in advanced cancer," said Dr. Mazurak. "This holds great promise because currently there is no effective treatment for cancer-related malnutrition," she added. Dr. Mazurak noted that fish oil is safe and non-toxic with virtually no side effects.
It may be beneficial to patients with other forms of cancer and other chronic diseases that are associated with malnutrition, as well as to elderly individuals who are at risk for muscle loss."
This study can be found on Science Daily: "Fish oil fights weight loss due to chemotherapy".
What kinds of Omega-3 Fatty Acids are there?
There are different kinds of omega-3 fatty acids, the main ones being: EPA, DHA, and ALA. Omega-3 can't be made by our bodies so to get this important fat, we need to consume it through our food (or through supplements).
ALA is found from plant based foods like spinach, kale, walnuts, as well as flax, chia, and hemp seeds. The body must convert it to EPA and DHA for it to be effective. Unfortunately, it isn't converted well with only about 5% converted to EPA and <0.5% converted to DHA.
EPA and DHA are found in animal foods, with higher amounts in marine animals. EPA in omega-3 fatty acids has been shown to decrease inflammation and help with the symptoms of depression. DHA is vital in our diet. It is essential for brain development in infants and brain function in adults. It's also been shown to have positive effects on some diseases like hypertension, arthritis, depression, and cancer.
Krill oil vs. Fish oil
Now that we've established animal based omega-3s work better with our bodies than plant based, I want to talk about the types of animal based omega-3 fatty acids. Krill oil has been shown to be more effective than fish oil as it contains phospholipids, which can be used immediately by your body.



Dr. Mercola writes in his article Omega 3 Builds Muscle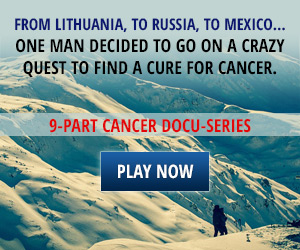 Mass in Cancer Patients, "Unfortunately, fish supplies around the world are found more contaminated every year as increasing numbers of fish test positive for mercury, PCBs, toxic metals like lead and arsenic, and radioactive substances like strontium.
If you have cancer, the LAST thing you want to do is place additional stress on your body by taking in toxic heavy metals. Your safest and most cost effective choice for bumping up your omega-3 fatty acids is taking a high-quality Antarctic krill oil.
Krill oil is superior to fish oil because it contains phospholipids, a very powerful antioxidant called astaxanthin, and omega-3s bonded together in a way that keeps them safe from oxidation and easily absorbed by your body. Krill oil is 48 times more potent than fish oil."
However, I recommend you consult your nutritionist before beginning to take krill oil. Because krill oil is a superior source of EPA and DHA, taking too high a dose can cause blood thinning.
If you're interested in Antarctic Krill Oil, you can buy it here:
Have you used omega-3s while going through cancer treatments or know someone who has? Also, please subscribe using your email for more health tips and encouragement. You can also follow me on Pinterest and Facebook.
Sources:
http://www.ncbi.nlm.nih.gov/pubmed/17622276
https://www.sciencedaily.com/releases/2011/02/110228090202.htm
http://articles.mercola.com/sites/articles/archive/2011/03/24/omega3-builds-muscle-mass-in-cancer-patients.aspx