Smoking while on Chemotherapy
Everyone knows that cigarettes cause damage to the body. And many people also know that smoking cigarettes increases a person's chance of developing cancer.
This is because cigarettes contain at least 4,000 chemicals. And 69 of them are known carcinogens while many others are suspected carcinogens.
Also, people who smoke (or are regularly around secondhand smoke) are at an increased risk of developing lung cancer. In fact, men are 23 times and women are 13 times more likely to develop lung cancer if they smoke.
So you can imagine that if you already have cancer (either lung cancer or another type) continuing to smoke cigarettes, or continuing to be around someone else who smokes, will only further damage your health.
And smoking while on chemotherapy will make it harder for your body to fight the cancer and become healthy again.
Now, I firmly believe there are better ways to heal your body than using chemotherapy, radiation, and/or surgery. But if you are using these conventional methods, smoking will further damage your body and increase the terrible side effects caused by chemotherapy.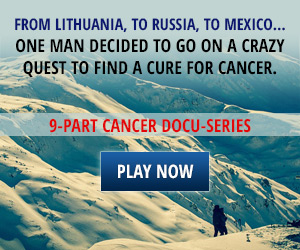 Chemotherapy on its own (before adding on the toxic chemicals in cigarettes) causes a lot of damage to your body.
If you're undergoing chemo, you're likely experiencing (or will experience) many side effects from these toxic drugs including hair loss, fatigue, nausea, vomiting, mouth sores, weight loss, premature aging, and damage to your heart, lungs, and nervous system.
And unfortunately these aren't all the side effects chemotherapy can cause. To see what chemotherapy really does to your body, read these articles:
How Chemotherapy Damages Your Body: Physical Changes (Part 1)
How Chemotherapy Damages Your Body: Internal Damage (Part 2)
Is Your Chemo Actually Causing Cancer?
While chemotherapy on its own causes numerous side effects and damage to your body, smoking while on chemotherapy has been shown to increase the severity of these side effects.
Chemotherapy weakens your body's immune system causing many patients to get sick easier and stay sick longer. And smoking cigarettes also damages your immune system. So if you're smoking while on chemotherapy you're at an increased risk of having an infection attack, and further weaken, your body.

Also, cancer is more likely to spread in a low-oxygenated environment. Smoking not only reduces the oxygen levels in your body, it also increases the amount of carbon monoxide (and many other toxins and chemicals) in your body.
Because of this, the chemo drugs carried by your blood and then absorbed by your body is reduced.
In other words, if you're depending on chemo to cure your cancer, smoking while on chemotherapy is obviously not the best choice. Smoking will make the drugs less effective, slow the progress of your treatment, and lower the chance of achieving remission.
Is it Beneficial to Quit Smoking while on Chemotherapy?
Yes.
It's beneficial to quit smoking period – not just while on chemotherapy.
Even while undergoing chemotherapy, smokers claim to feel better even just 24 hours after quitting.
According to QuitDay.org, "Nicotine, the primary addictive component of cigarettes, is flushed out within 72 hours from the last cigarette stick. This causes the cravings to heighten, making the third day mark a huge challenge for smoking cancer patients. Nonetheless, the positive benefits are more significant than the common withdrawal syndrome, which is common and momentary.
Bodily functions begin to return to normal within a few hours of quitting. Energy levels are increased (which is a huge advantage for lethargic cancer patients receiving chemotherapy). The risk of getting mouth sores, which is common when undergoing chemotherapy, is lowered. Food becomes more palatable as the tongue regains its sense of taste, and the patient recovers the full sense of smell." [1]
These before mentioned bodily functions that begin to return to normal after a patient quits smoking, are all affected by chemotherapy drugs, not just the chemicals in cigarettes. So until chemotherapy has also ended, these side effects (such as mouth sores, energy levels, etc.) will most likely continue.
QuitDay.org also mentions that it's important for smokers to recognize that "quitting, especially when diagnosed with cancer is necessary for recovery and the prevention of secondary cancers. Medical professionals have a huge role in informing their patients regarding this matter. There are plenty of ways to quit smoking naturally, and it is never too late to stop such a harmful habit." [1]
Bottom Line:
If you are smoking while on chemotherapy, you're putting chemicals, toxins and carcinogens from the cigarettes, on top of more chemicals, toxins, and carcinogens from the chemo, into your body.
As you can imagine, this makes it much more difficult for your body to recover.
Not only does it have to recover from the cancer, but from the chemo and the damage from cigarettes too.
Similar Articles:
What's REALLY in your Cigarette?
10 Powerful Juicing Recipes that Fight Cancer
100+ People who Cured their Cancer Naturally
The Worst Advice I've Ever Heard an Oncologist Give
10 Important Tips for Someone with Cancer
Should you Question your Oncologist?
Sources:
https://www.healthfaithstrength.com/whats-really-in-your-cigarette/
http://www.ncbi.nlm.nih.gov/pmc/articles/PMC3248778/
https://quitday.org/smoking-effects/smoking-while-on-chemotherapy/  [1]