Damage and Side Effects of Surgery for Breast and Ovarian Cancer
Before we begin on the damage and side effects of surgery, please note that I'm not telling you surgery should never be done.
As always, cancer is different for every individual, so this is not to replace your doctor's advice.
This is to inform you of the damage surgery can cause and the side-effects you may experience so you can choose if it's right for you (or not) based on an educated decision; without pressure from your doctor, family members, or friends.
Remember, it's your body, and your future. Not your doctor's.
So, if your oncologist is suggesting something that doesn't feel right to you, research it yourself. Know the side-effects, know the options, and know the alternatives.
As I stated in Should You Question Your Oncologist?, "No doctor is God; they don't have all the answers – as a family friend reminded me, that's why it's called PRACTICING medicine, not PERFECTED medicine."
So really, you shouldn't have your doctor talking you into a treatment that doesn't feel right to you.
Unfortunately, oncologists are only taught one type of medicine; the type that makes money for pharmaceutical companies (as medical schools are largely funded by the pharmaceutical companies).
So do your own research on the things that they don't learn much about, such as the healing powers of spices, herbs, vegetables, and fruit. Things like ginger, garlic, curcumin, etc. that contain anti-cancer properties.
And even if you decide to attack your cancer with conventional treatments (chemo, radiation, surgery), try to do alternative treatments along with it.
As a result, you'll likely improve your immune system function and experience fewer side effects from the conventional treatments.
Breast Cancer
First of all, there are two main types of surgery that are done in the case of breast cancer.
1) Breast-Conserving Surgery – Only the part of the breast that contains the cancer is removed. Breast-conserving surgery is also referred to as lumpectomy, quadrantectomy, segmental mastectomy, or partial mastectomy.
2) Mastectomy – One or both breasts are fully removed, this can sometimes include removal of the nearby tissue as well.
Damage and Side-Effects of Breast Cancer Surgery:
Pain – Pain experienced after breast cancer surgery can result from injury to muscle and ligaments during surgery.
Damage to nerve tissue which can cause persistent neuropathic pain.
Tenderness
Muscle Stiffness
Risk of Infection – signs of infection include: swelling at the incision, redness, fever, and pus.
Fluid Build-up under the Skin (Seroma)
Blood Build-up under the Skin (Hematoma)
A Reaction to the Anesthesia
Swelling in the Arm (Lymphedema) – Lymphedema occurs in 15-25% of patients. [1]
Skin Thickening – "Skin thickening or fibrosis of the breast or chest wall is observed in about 1/3 of patients." [1]
Impaired Arm and/or Shoulder Mobility – Occurs from 10% to almost 70% of patients "depending on the method of assessment (measured or self-reported), time since treatment, and type of surgery, with greater impairment for mastectomy than lumpectomy and RT [radiation therapy] versus no RT [radiation therapy]." [1]
Ovarian Cancer
There are several types of surgery in the case of ovarian cancer. And sometimes there are two or more procedures being done during the same surgery. These include:
1) Hysterectomy – A hysterectomy is a surgery that removes a woman's uterus and often times the surrounding tissue as well. There are two types of hysterectomy, partial and total. Partial hysterectomy is when only the uterus is removed. If the uterus and cervix are removed, it is a total hysterectomy.
2) Salpingo-oophorectomy – Removal of the either one or both ovaries and fallopian tubes. A bilateral salpingo-oophorectomy is when both ovaries and both fallopian tubes are removed.
However, if the woman has a tumor in only one ovary, has caught the cancer at an early stage, and wants to have children in the future, a surgery called unilateral salpingo-oophorectomy is done. This means only one ovary and one fallopian tube is removed.
And if the woman has a germ-cell tumor, often only the one ovary with the tumor is removed. Therefore preserving her ability to have children in the future.
3) Debulking Surgery – Generally this is for women with later-stage ovarian cancer. It includes removal of the uterus, cervix, ovaries, and fallopian tubes, as well as tissue from surrounding organs such as the spleen, stomach, bladder, gallbladder, pancreas, and/or colon.
4) Lymph node dissection – Removal of lymph nodes in the pelvis area.
Damage and Side-Effects of Ovarian Cancer Surgery:
Pain
Tenderness
Difficulty Emptying Bladder
Premature Menopause

Hot Flashes
Vaginal Dryness
Night Sweats
Dry Skin
More Emotional

Weakness
Moderate to Extreme Fatigue
Difficulty Concentrating
Discomfort during Sex
Infertility
Lower Self –esteem
Fragile and Thinner Bones – get plenty of calcium and vitamin D to help with this.
If a piece of colon is removed, the 2 ends that remain may be sewn back together. If they can't be, "the top end of the colon is attached to an opening in the skin of the abdomen to allow body wastes to get out. This is known as a colostomy." [2]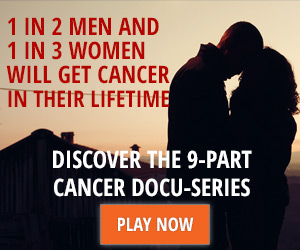 Also, if you do elect for ovarian cancer surgery, get a highly rated gynecological oncologist to be your surgeon. In fact, "studies have shown that women who have their surgeries performed by a gynecologic oncologist are more likely to be successfully treated with surgery and have fewer side effects." [3]
And before you get surgery, chemo, or radiation, get a second opinion (or third or fourth).
Many times, especially if it's caught early, cancer can be turned around with lifestyles changes instead of using surgery, radiation, or chemotherapy.
And consequently, cancer is over-diagnosed, so it's very important you get more than one opinion.
As I said above, it's important you make a decision that you feel comfortable with. Not one that you have been pressured into. Also, you can read the similar articles listed below for more information.
If you appreciated the information in this post, would like more health information, and access to giveaways, subscribe below to my weekly newsletter!
Similar Articles:
Damage and Side Effects of Radiation Therapy
How Chemotherapy Damages Your Body: Physical Changes (Part 1), Internal Damage (Part 2)
The Worst Advice I've Ever Heard an Oncologist Give
Mammography vs. Thermography: The Truth
Exercising with Resistance Bands when you have Cancer
Is Your Chemo Actually Causing Cancer?
Should You Question Your Oncologist?
6 Cancer Fighting Snacks & WHY they Fight Cancer
Sources:
http://www.webmd.com/breast-cancer/complications-surgery
http://www.ncbi.nlm.nih.gov/pmc/articles/PMC4014641/   [1] http://www.cancer.org/cancer/ovariancancer/detailedguide/ovarian-cancer-treating-surgery   [2] http://www.cancer.net/cancer-types/ovarian-cancer/treatment-options   [3] http://www.cancerresearchuk.org/about-cancer/type/ovarian-cancer/living/recovering-from-ovarian-cancer-surgery