9 Perfect Yoga Poses for Someone with Cancer
Whether you've decided to beat the cancer naturally or with chemotherapy and radiation, exercise during cancer treatment, and after, can help you feel better and support your immune system.
If you're using chemotherapy as part of your cancer treatment, yoga can even help ease some of the side effects of chemo & radiation such as: nausea, lung problems, and fatigue.
Yoga offers more relaxed poses that can be adjusted easily to how you're feeling.
If you are more fatigued, do some yoga exercises while sitting or lying down. If it's a better day, you can try more poses.
Just do what feels right.
If you have cancer, make sure you check with your doctor before beginning these exercises to make sure it won't be too strenuous  or cause a safety risk as some chemotherapy drugs cause your heart to beat irregularly.
Some cancers also make your bones more brittle, in which case you wouldn't want to do certain poses that put strain on your bones (or any that don't offer good balance). Also, if your white blood cell count is low, avoid public gyms/yoga classes until your count gets better.
For the most part, you want to hold each yoga pose for 5-10 breaths. However, if you're doing sitting or lying down positions you can hold it longer, if you feel comfortable.
There are many benefits of yoga! Yoga Journal names 38 ways yoga improves health, but here are the main ones that would help someone with cancer:
1) Yoga can help with depression
2) Regulate your adrenal glands
3) Increase your heart rate & decrease blood pressure.
Please check with your doctor before doing positions that could do this.
As I stated before, some chemo drugs change your heart beat. Adriamycin is one drug that will do this; if it is part of your regimen please don't over exercise for at least 1-2 days as it can put more strain on your heart. Very low intensity exercise is generally okay (but always check with your doctor first).
4) Yoga helps to drain your lymphatic system & increase immunity.
From Yoga Journal – "When you contract and stretch muscles, move organs around, and come in and out of yoga postures, you increase the drainage of lymph (a viscous fluid rich in immune cells). This helps the lymphatic system fight infection, destroy cancerous cells, and dispose of the toxic waste products of cellular functioning."
5) Prevent cartilage and joints from breaking down
6) Increase muscle strength
7) Improve flexibility
8) Help you relax and decrease stress
9) And can help you sleep better

What yoga poses are best for someone with cancer?

Mountain Pose
This is a relaxing pose to help you get in tune with your body. Stand with your feet together and hands facing inward, rested at your side. You can open your chest by turning your hands outward. Close your eyes and just breathe.
Mountain pose is the foundation of all other poses. To help you stay balanced, you can spread your feet about shoulder width apart. After calming your mind, you can bring your hands up to a praying position and press your palms together. This will help you find your center and balance.
Instead of standing, you can also lay flat on your back with your feet up against the wall. Then just as with standing, keep your arms relaxed at your side and breathe deep.
Childs Pose
Another very relaxing pose (I did this pose often when I was pregnant). It will give you a nice stretch through your upper arms to your shoulders and down your back.
Start on your hands and knees, with your knees slightly apart. Then shift back (keeping your hands on the floor) and stretch your arms forward. Don't worry if your head doesn't touch the floor, just feel the stretch, breathe, and relax.  
Corpse Pose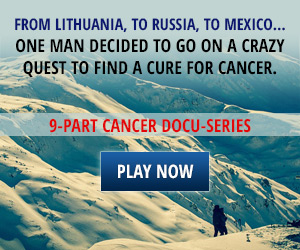 It's also called Shavasana, because let's face it, corpse pose is not a very appealing name. This position requires you to tune into your body and mind. It can be very challenging though to lay there still and relaxed for 10 breathes (or longer, whatever you're comfortable with).
Not physically obviously, but most of the time we are always thinking or doing something.
So meditate and breathe.
Lay flat on your back with your legs spread about shoulder width apart and hands facing toward the ceiling.
Allow yourself to completely relax.
You'll find this pose is also very grounding.
Bridge Pose
This pose will open the front of your body: chest, abdomen, and hips.
Begin this yoga pose lying flat on your back with palms on the floor. Bend your knees so the bottoms of your feet are flat on the floor/mat.
Press into your hands and feet while lifting your hips toward the ceiling.
Cobra Pose
Begin on the floor, lying on your stomach with the tops of your feet resting on the floor. Bring your hands under your shoulders and while you inhale straighten your arms, lifting your chest off the floor.
Hold for 5-10 breaths; while you exhale, bring yourself back down to lay flat on your stomach.
Head to Knee Pose
For this, you'll begin by sitting on the floor or your yoga mat. Stretch your legs out in front of you then bending at the knee, bring one leg back and keep your foot at your inner thigh.
Bend forward and grab the foot that is extended.
(Don't worry if you can't touch your head to your knee, I can't either!)
Standing Half Forward Bend
Begin standing with your feet a little more than hip distance apart. Bend forward keeping your back straight.
To stay more stable, place your hands on the floor (or blocks) instead of on your ankles. This position will stretch your inner thighs and hamstrings.
Plank Pose
There are several variations of this pose to make it easier and less stress on your upper body.
The pose begins with you lying on the floor.
Then lift to a half push-up position, but keeping your arms (from your elbow to hand) flat on the floor.
Two variations of this are: Lift to a complete push-up position and hold it there, and/or bend your knees so they are on the ground.
*Please check with your doctor before doing this, especially if you've had surgery or have weaker bones.
Eye of the Needle Pose
Begin lying on your back. Then bring your knees up toward you until they are at a 90 degree angle. Next you'll cross your left ankle over your right thigh and hold behind your right thigh. Pull the right leg toward you and you should feel a nice stretch.
Repeat on the other leg.
If you're interested in getting a yoga mat, this mat comes in many different colors, is non-slip, extra thick, and has a 4.4/5 star rating!
*Disclaimer: This information is for cancer patients in general and your doctor may recommend you refrain from certain exercises, or change the intensity, depending on the type/stage of cancer you have. Exercising when you have cancer is very important to your health and healing, but talk to your doctor and/or physiotherapist before beginning an exercise routine. For more information on exercising safely when you have cancer, click here.
Related Articles:
10 Important Tips for Someone with Cancer
10 Safety Tips for Exercising when you have Cancer
How Chemotherapy Damages your Body: Physical Changes
Is Your Chemo Actually CAUSING Cancer?
Damage and Side Effects of Radiation Therapy
Should You Question your Oncologist?
Exercising with Resistance Bands when you have Cancer